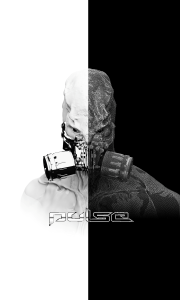 Pulse – Industrial-Space-Metal-Elektro!
Get our Album "Extinction Level Event" here:
–> Amazon
–> iTunes
Website: Facebook
Members:
*Nemesis (Pulse SETI) – SonicScreams
*Vidar – 4StringPulse
*Inferus – Cosmic6Strings
*Pulsar – PulseStation
Contact: pulseofficialchannel(at)gmail.com
Booking: info(at)lunatic-eclipse.at (Mijk)
Label: CCP Records
Hometown: Linz
 upcoming Concerts:
–> April 15th – Randal-Club/Bratislava/SK, together with Sharzall & Sunterra
–> Mai 7th – Viper Room/Vienna/AT – together with Ost+Front!
–> November 10th-11th – Schattenwelt Festival, Schwechat/AT
Biografie: PULSE wurde im Jahr 2000 von Nemesis, als Soloprojekt, neben der Österreichischen Black Metal Band ASTAROTH gegründet.
Beeinflusst und fasziniert vom Synthiesound der 80 Jahre und jüngerer Bands wie PAIN, SAMAEL oder THE KOVENANT die sich ebenfalls in einem Stilmix verschiedener Musikgenre
versuchen, wuchs in Nemesis der Wunsch, elektronische Musik zu kreieren und mit Techno/Space Elementen sowie Metal zu verbinden.
Lange wurde dieses Projekt jedoch auf Grund von ASTAROTH auf Eis gelegt. Erst 2012 fing Nemesis wieder an neue Songs zu schreiben. Im Dezember 2013 enterte er unter der
Leitung von Claus Prellinger das CCP Studio. Zusammen arrangierten und produzierten sie das Erstlingswerk "Extinction Level Event".
PULSE steht für eine simple Songstruktur mit Synth- und Technosounds sowie für industriell und Metal Elemente mit eingängigen Melodien.
Konzeptionell setzt sich Nemesis in seinen Stücken mit Religion, Spiritualität, dem Universum und der Evolution auseinander.
Super Species
Extinction Level Event – Full Album!