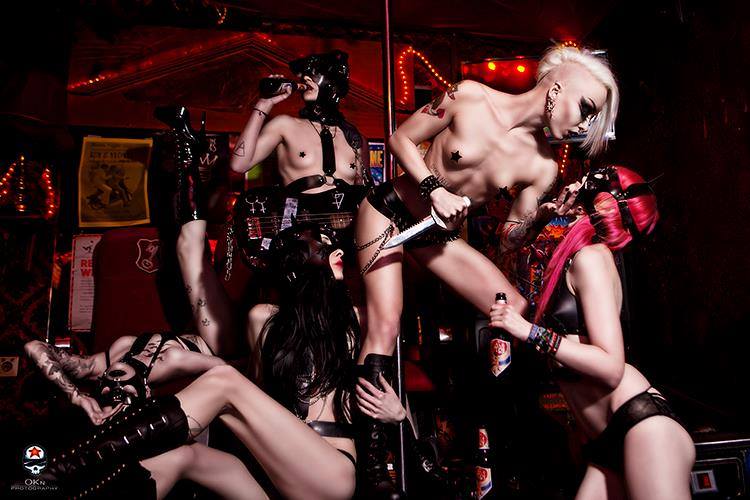 Datum/Zeit
Date(s) - 10.05.2018
19:30 - 23:59
Veranstaltungsort
MC Pekarna
Kategorien
LUNATIC ECLIPSE, WITH COOPERATION WITH BRUTAL PARTYSAN AND INDIJANEZ, PRESENTS:
GRAUSAME TÖCHTER produce electronic music to spread emotional coldness.
The music can not be pigeonholed, they include elements from Industrial, EBM, classical, punk, soundtrack and more.
It is a dirty melange junkyard bygone culture. The lyrics celebrate greed, lust and egomania and want to express evil. For people of people, to unknown paths in their own psyche.
GRAUSAME TÖCHTER are characterized by their exceptional show absolutely worth seeing and experiencing.
–> Support: tba
–> Aftershow Party: tba

Tickets:
limited pre-sale tickets available now! –> https://eventjet.at/ticketjet/event/9750
For entry you must be at least 18 years!
more info at:
www.schattenwelt.at & www.lunatic-eclipse.at